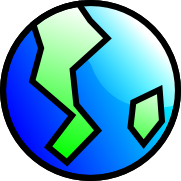 About Arne..
Hello! My name is Arne Heldal, and I was born on the 19th of May, 1983. I'm currently working as an IT developer for the norwegian branch of Tele2. I'm a programmer at heart, but am also very fond of design, filmmaking, music and everything artsy.
I love to draw; many, many hours of my childhood were spent with my best friend, drawing fantasy worlds and inventing video games on paper. Also, I went into filmmaking for some years, yielding a 50 minute movie (you can see all in the downloads section).
But of course, I also love programming. After all, it's what I've been doing most of my life (in addition to drawing silly cartoons :)). "Making worlds" would probably describe it better, as my main interests are in artificial intelligence and collective consciousness.
If you want to know more, you can check out my full-size story.