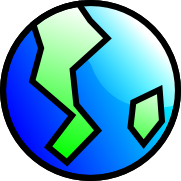 Welcome!
Hi and welcome to Arne's World! This is my new personal space on the world wide web. If you don't know who I am, feel free to read about me. If you've come to download some of my programs, you can do so in the downloads section.
You can even talk to me! Send an e-mail to post *at* arneheldal.no and I'll try to serve your informational needs as quickly as possible :)
This webpage was made by my very own CMS, which is developed now and then when I need additional functionality. You can read about it on my (somewhat less updated) company website.
Oh, and by the way.. You're not using Internet Explorer 6 or older, are you? If so, then this page will probably look messed up. You better get yourself a real browser! (or update your IE...)
But enough about me, what about you?
My life is very busy, and I've chosen to prioritize other projects besides my web page. However, I uploaded my old page if you want to have a look:
Arne's old page (in norwegian)
.